Undergoing an upgrade - domestic available now, international coming soon.
AXIchain's AXIpay fintech serves as a hub, connecting to the suite of AXIchain services. AXIpay leverages off a major global payment provider, Western Union for internationally domiciled client on-boarding in over 50 countries, near real-time payments, improved FX rates, escrow structured remittance and lending services - all underpinned by AXIpay's blockchain technology and smart contracts.
Product highlights
Domestic "escrow" style remittance process which is linked to the AXIchain smart contract for livestock payments
Domestic maximum 24 hour payment turnaround times. (near real time where possible)
On site private/paddock point of sale (POS) invoicing, credit card processing
AXIchain AXIpay News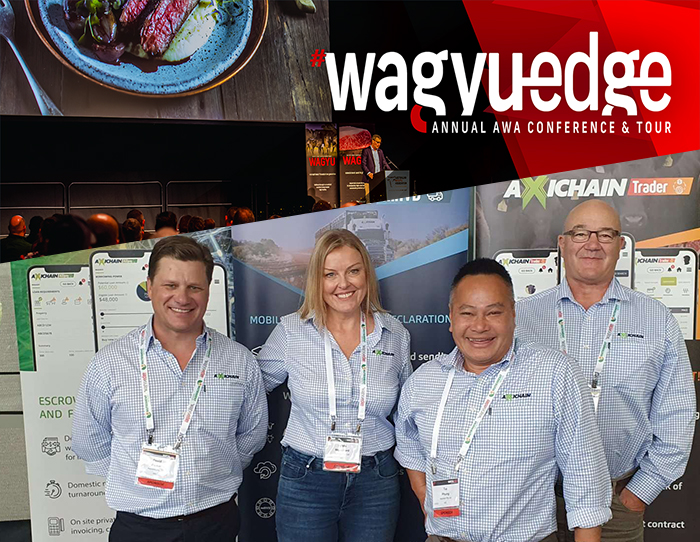 1/5/2021
Australian Wagyu Association Wagyu Edge Conference 2021
What a week at #wagyuedge conference. 50 Wagyu Producers joined the AXIchain movement!
Read more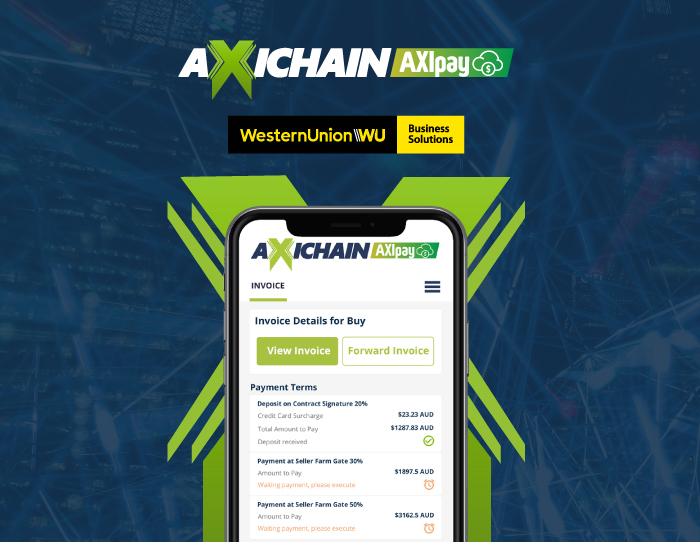 1/2/2021
AXIchain partners with Western Union Business Solutions
AXIchain is proud to announce a strategic partnership with Western Union Business Solutions to underpin the financial integrity of its end-to-end digital supply chain...
Read more